How We Do It


Phase 1:
EVALUATION
Before we embark on our journey, we want to get to know you — your hopes, dreams and fears — as well as your financial situation. This will help us determine whether or not we're a good fit for optimizing your financial outlook to the fullest extent.
Phase 2:
ANALYSIS
Next, we'll review all of the documents you provide us and develop a comprehensive picture of your finances. This picture includes your income, expenses, insurance policies, taxes and more to help us gain a solid understanding of your financial situation.
Phase 3:
PRESENTATION
This presentation is all about educating and empowering you to take control of your financial future. We'll provide you with individualized recommendations — based on your needs and goals — as well as insight into what we think you should do next.
Phase 4:
IMPLEMENTATION
Once everyone is on the same page, we will begin opening accounts, making any necessary adjustments and creating benchmarks so we can monitor your progress. Throughout this process, we will make sure our decisions align with your overall vision.
Phase 5:
MODIFICATION
As life unfolds, we'll be here to adjust your course as needed. In addition to unlimited access to your advisor, we'll periodically review your financial plan and situation to ensure you're getting everything you need, right when you need it. We are always a phone call or email away.


---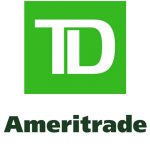 TD Ameritrade Institutional provides custodial services for our clients' investment accounts. Their technology and support teams provide us with a secure way to hold and manage our clients' financial assets. They offer outstanding service with no account minimums for clients of Liftoff.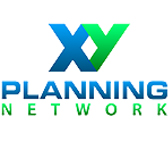 XY Planning Network (XYPN) is a network of fee-only financial planners who work with primarily Gen X and Gen Y clients. XYPN's focus is connecting clients with fiduciary advisors who focus on offering true financial planning.
Dimensional Fund Advisors is a global investment manager dedicated to implementing the great ideas in finance. Guided by a belief in markets, the firm builds and manages strategies to help investors pursue higher expected returns. An enduring philosophy, strong client commitment, and deep working relationships with leading financial academics underpin Dimensional's approach and form the foundation for new strategies. Dimensional is headquartered in Austin, Texas, and has offices across North America, Europe, and Asia. Dimensional and the Dimensional logo are registered trademarks of Dimensional Fund Advisors LP.